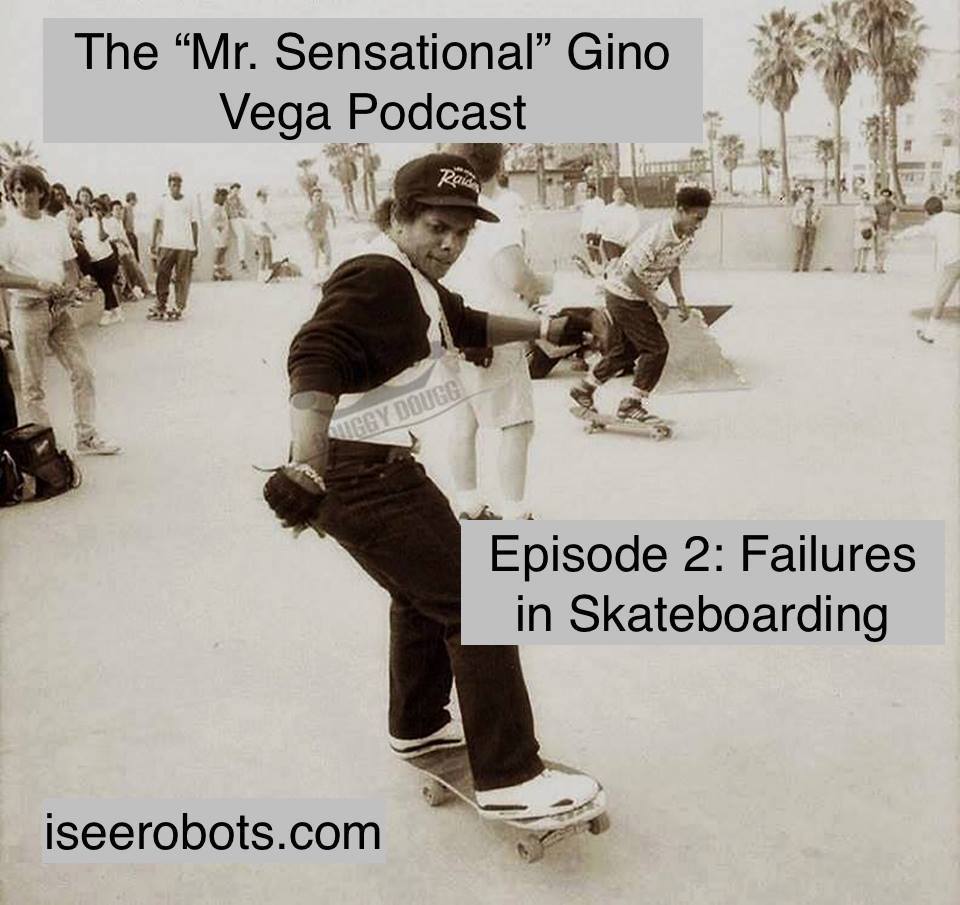 Hey kids! For this round of C.A.R we have a Gino Vega episode from way back in the Volume One days.. On this one he talks about his attempts to be a skater dude.. Let's see what we had to say about it at the time..
Hey everyone, it is I, "Mr. Sensational" Gino Vega, back with the second episode of the "Mr. Sensational" Gino Vega Podcast on the IseeRobots Radio Network!
Today's show is a look at my failed attempts to hang out with skateboard kids back when I was in 6th grade. It's a humbling tale of self deprecation, but also a reminder that even the world's biggest dweeb can come out OK on the other side. And I still contend that T&C Surf Design tees were the coolest!
Join us for this trip to the days when Lucero t-shirts were aplenty, Thrasher magazines were ubiquitous, and skateboarders took their protocol more seriously than Robert's Rules of Order at a Rotary Club Meeting.
Play Now