Episodes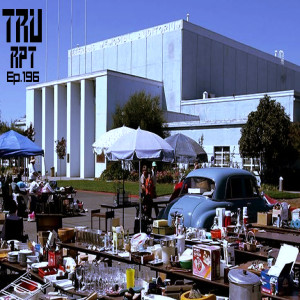 Monday May 09, 2022
Monday May 09, 2022
This is an intersting one because we just went to the 1st 40/8 Flea Market in two years! It was so wild to be back there again. This ep is from May of 2019. Let's see what we had to say at the time...
This week on The TRU RPT we start off with a new jam from Iceberg and MC Kate (Makes The Mic Disintegrate) Then we are lucky enough to have IB in the booth with us and he tells us a bit about his mixing style and then we have a new Johnny Court Commercial. It's all fun

From there we take a look at Detective Pikachu, the first ever live action Pokemon Game. It was alright.

For the main event we talk a bit about the start of flea market season and what that means to us and what we got at our first 40/8 Flea Market of the year. It's a pretty fun segment.

At the end of the show we talk about a VHS Tape I found and some other stuff of that sort. It's all good.

Wanna help out? Tell a friend at the very least at the very most hop on over to SupportTheReport.com for some Patreon Exclusive content.