Episodes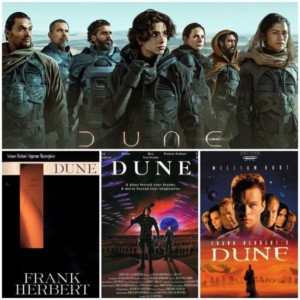 Wednesday Nov 24, 2021
Wednesday Nov 24, 2021
If you walk without rhythm you won't attract the worm.  This is more than just a song lyric from a Fatboy Slim/Christopher Walker music video.   This is a reference to the movie and literary sci-fi classics Dune.   
Join Carlos today at GeekFest Rants as he reviews the latest version of this story and dips into the 1984 Lynch film plus the Sci-Fi Channel Mini Series. 
Have we finally seen the best version of this story on the silver screen?  Or is this a book that cannot be turned into a movie?