Episodes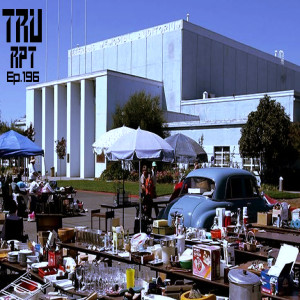 Tuesday May 21, 2019
Tuesday May 21, 2019
This week on The TRU RPT we start off with a new jam from Iceberg and MC Kate (Makes The Mic Disintegrate) Then we are lucky enough to have IB in the booth with us and he tells us a bit about his mixing style and then we have a new Johnny Court Commercial. It's all fun
From there we take a look at Detective Pikachu, the first ever live action Pokemon Game. It was alright.
For the main event we talk a bit about the start of flea market season and what that means to us and what we got at our first 40/8 Flea Market of the year. It's a pretty fun segment.
At the end of the show we talk about a VHS Tape I found and some other stuff of that sort. It's all good.
Wanna help out? Tell a friend at the very least at the very most hop on over to SupportTheReport.com for some Patreon Exclusive content.